We understand that it is an especially exciting and memorable day for every parent to welcome their newborn. That's why we encounter lots of parents who love to make these moments last for a lifetime through a newborn shoot.
A baby shoot or newborn photo session is a way for you to remember your child's first moments. But aside from that, it's also a great time to bond with your family and have the best photos you can use as decorations or anything you want.
Now, if you're wondering when should you get newborn photos with your little angel, here is a guide to help you learn more about newborn photography.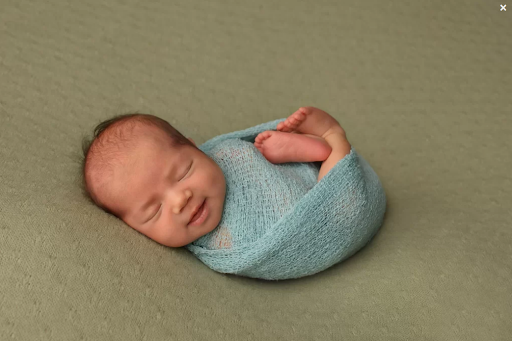 When is The Best Time to Take Newborn Photos?
Humans have different attitudes. From the moment you were born until you grow old — that includes babies. Babies are especially squirmy when young. They will tend to seek their parent's smell, voice, and warmth during their first few months. So, if you want to have a stress-free and successful newborn photoshoot, the best time to do it is during your baby's first 14 days. However, babies can still be photographed during their third week. But it's still preferable to do it before they reach two weeks old.
In their first to the second week, your baby is especially sleepy. And during their sleepy state, it will be much easier for your photographer to move them around so they can have the best poses and angles. Not to mention that it will also be a lot easier for you to just relax and watch as the whole process happens since your baby won't be awake that much — which means less time to deal with crying babies.
It's also a lot easier for your photographer to position them in those cute tuck-in poses that make most newborn shoots unique. When your baby is awake, they will not tolerate being posed that way.
Of course, older babies can still be photographed but with limited positions and poses. This is why we also highly recommend parents book their newborn shoot during their pregnancy stage.
How to Prepare for a Newborn Photoshoot?
Preparing for a newborn photoshoot is easy as long as you have the right guide. Luckily, we're here to help you. If you're doing a newborn photoshoot, make sure to remember all these things:
Prepare Everything
Before your schedule, make sure to prepare everything you will need. From your baby's necessities to everything you need to bring for your shoot — like props or extra clothes. Preparing the day before your shoot can help you forget missing items when you arrive at the newborn photography studio or the location where you're having your shoot.
Most parents will bring:
Feed Baby 20 to 30 Minutes Before the Shoot Starts
If you're a breastfeeding mum, make sure to breastfeed your infant 20 to 30 minutes before the shoot starts. This will help your baby fall asleep much faster and deeper — thus making it easier for the photographer to change their positions and proceed with the shoot without any delays.
Relax
Parents, especially first-time mothers, will be especially nervous during their newborn's photo session. This is a pretty normal reaction considering that you will be letting your photographer (who's a stranger) handle your baby and position them in anything they want.
That's why we recommend parents just sit back and relax. We know that your newborn is very important but professional photographers, especially those who specialized in newborn photography, are experts when it comes to handling babies. At Siobhan Wolff Photography, we have a photographer who's also a mother herself so she knows how to handle young kids.Newborn photoshoots are a memorable and fun way to remember every single detail of your newborn child. If you're looking for a professional newborn photographer, get in touch with us today at Siobhan Wolff Photography so we can book your schedule for you.
We offer other services like: Newborn Photography Point Cook , Maternity Photography Point Cook ,Bump To Baby Photography Point Cook. -Contact us now.