When it comes to the apple of our eyes, we want nothing but the best for them.
So if you are planning to book a newborn photoshoot to document your baby's first moments, make sure that you have captured every detail about them. Be it capturing family photos with your baby or solo shots.
Now, finding a professional newborn photographer is easy. But there's one thing you need to consider that would decide the outcome of your newborn photoshoot. And that is, deciding the location for the photoshoot.
Do you want it to happen in the comforts of your home? Or perhaps you want to have those luxurious looking newborn shots inside a baby studio?
So today, we will help you learn the difference between the two locations and hopefully help you decide which of the two you should consider.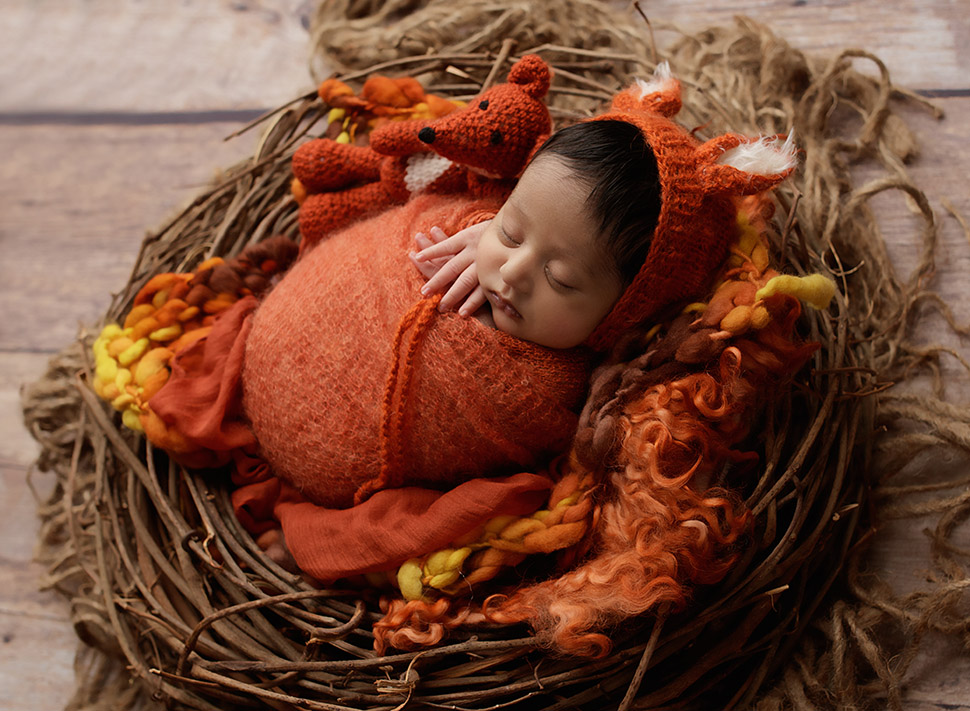 Newborn Photoshoot At Home VS Newborn Photography Studio
To start, newborn photoshoots that happen at home are very convenient for the client's end. But it would be much of a hassle for the photographer.
For one, working in someone else's home is very different from working in a baby photo studio. You will never experience consistency when you do your newborn photoshoot at home, especially when it comes to the lighting. However, having your baby photoshoot at a baby photography studio will give you a very consistent source of lighting because the photographer will have it ready for you.
Another thing that makes the entire photoshoot different is that a photographer cannot just simply move the furniture by himself. In fact, working inside the client's home needs to be pre-planned, especially when talking about which room has the best lighting or which room feels the most comfortable for the baby.
Doing a newborn photoshoot at the client's home is okay but the photographer may tend to experience certain situations like forgetting their things or equipment that should be used during the shoot like portable heaters to keep the room warm and comfortable for your baby.
When it comes to the props, the photographer may have a hard time bringing all the props and accessories needed for the newborn photoshoot, unlike having it done in their studio where everything else is present and ready.
If you are just concerned for your baby's safety and health, you don't have to worry about that because most photo studios today are safe. We, at Siobhan Wolff Photography, always make sure to keep everything in our studio sanitized and free of dirt and viruses. From our door handles to every small prop that would be used during the photo shoot. We practice proper health protocols and even our master photographer is fully vaccinated.
Yes, doing your newborn photoshoot at home is comfortable. But it's still best to consider having it done inside a fully equipped and sanitized photography studio where everything is ready for you. From the lighting to the props, the photographer will make everything easier for you as well. Not to mention that you will have the best and highest quality photos for your baby.
Another great advantage you can have when doing your newborn photoshoot at a studio is you will never experience any hassle like cleaning up after the shoot and sanitizing your things because the photographer will do everything for you. That's why we highly recommend considering your newborn photoshoot done inside a photography studio with a professional photographer who specializes in newborn photography.
Again, doing your baby's first photography session in any location is okay but doing it in a photography studio is much better, especially if you have a professional photographer that can deliver you the best newborn photos for your baby. If you ever need the help of a professional newborn photographer, Siobhan Wolff Photography is always here to give you a hand.
We offer services like new born photography point cook , maternity photography point cook, bump to baby photography point cook.