Capturing Precious Memories With Newborn Photography
Parenthood is full of important moments. From becoming pregnant to giving birth to watching your child grow and mature throughout their life, each step is a small yet impactful part of a wider journey you will cherish forever. As a newborn photographer of 9-years, Siobhan Wolff is passionate about helping parents to immortalise those precious moments with the care they deserve through beautiful images that will forever remind you of those first few beautiful steps taken with your child.
It's important to us that your newborn photography experience is special and catered to your needs. So, Siobhan is here to talk you through each part of your unique vision and ensure that the finished product is both beautiful and personalised to your tastes.
Husbands and older siblings are of course welcome for those that want to capture a true moment in time for their growing family. To learn more about our process and what Siobhan can do to assist in your newborn photography experience, you can explore some of our previous works through our gallery, book online, or explore our FAQ section below to learn more.
Where Should I Start My Newborn Photography Journey?
There are so many things to organise when you are about to welcome a new baby into a family. As with most other aspects of becoming a parent, it is best to plan in advance.
The best time to capture the newborn phase of life is between 5-21 days after birth, so it is best to book in whilst you are still pregnant. It is ideal to capture this beautiful phase of life whilst babies are still very sleepy so we can achieve those curly poses that are so unique to newborn babies.
It is Siobhan's aim to give you a memorable session experience together with priceless memories to last a lifetime. Siobhan believes that every family should have the opportunity to enjoy beautiful newborn photography so she has packages to suit every budget. Find out more about her packages below.
Price starting at $500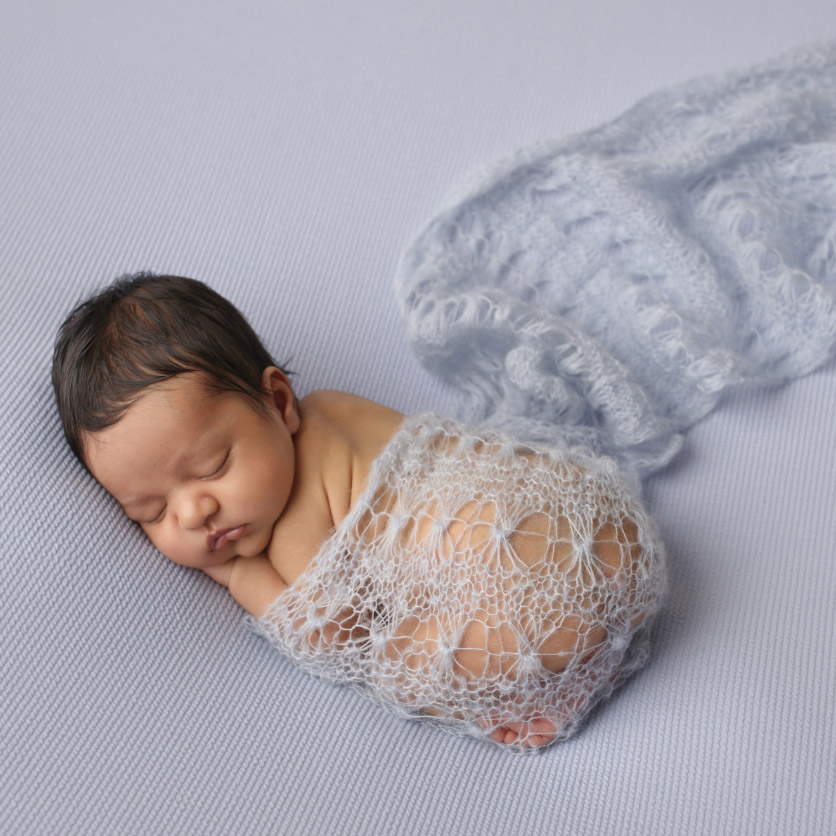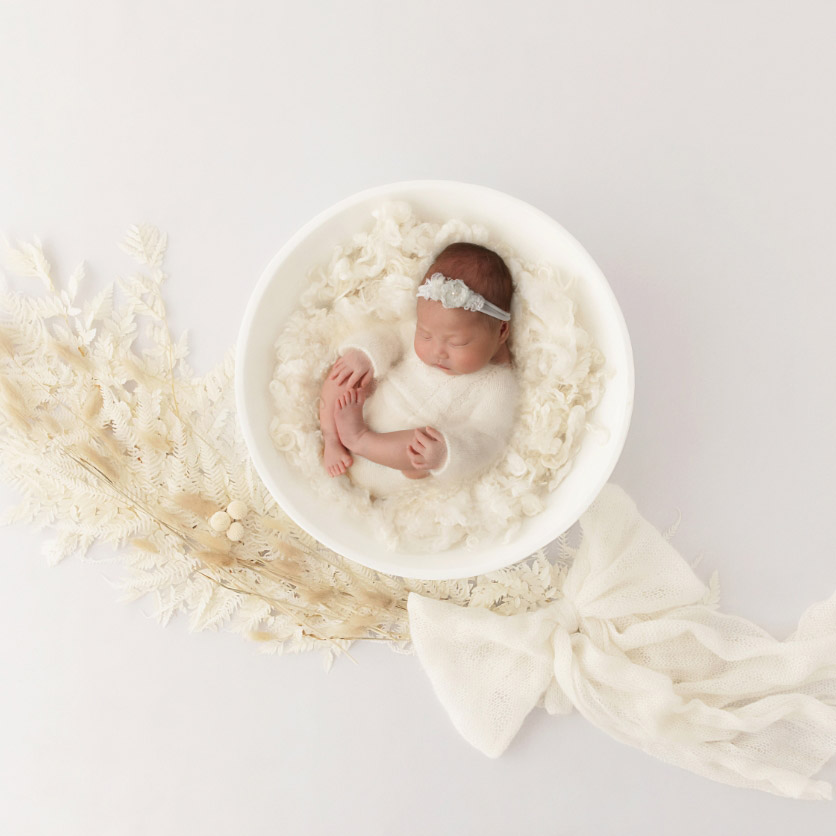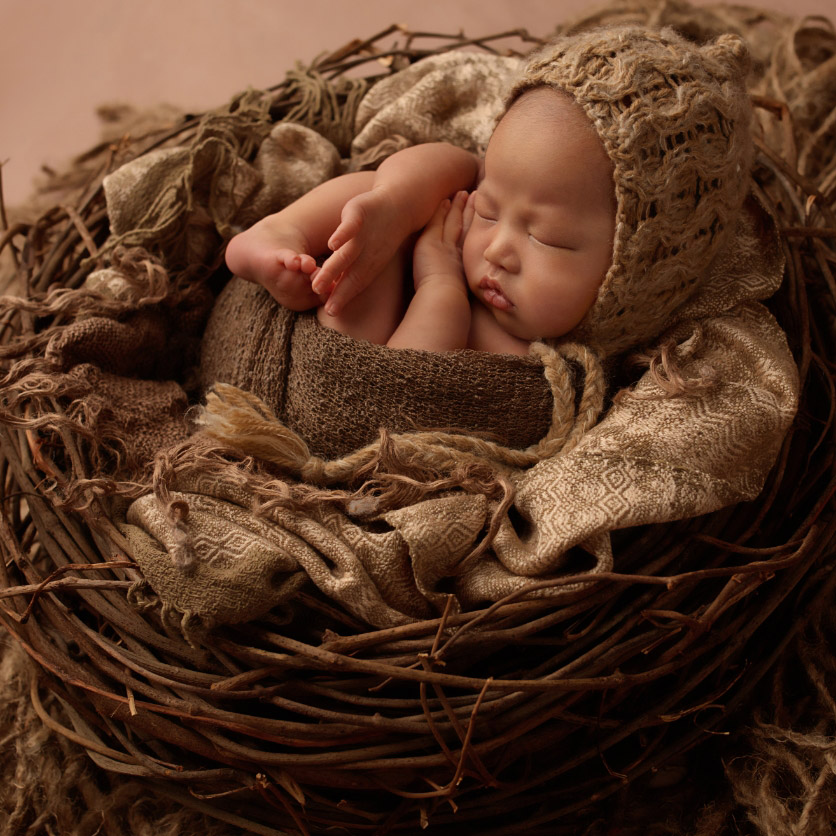 FAQ's
01. When is the best time to book a newborn photoshoot?
It is recommended to book your session whilst you are still pregnant. It is advisable that you don't wait until the baby arrives as allocated spots do fill quickly. A non-refundable deposit is payable to make a booking.
02. What happens if my baby arrives early or late?
You don't need to worry if your baby is early or late. You just need to make contact with Siobhan within 24 hours of the arrival of your baby and she will suggest some dates for your shoot within the crucial timeframe of between 5-21 days of life.
03. What do I need to bring to the session?
You will receive a full styling consultation before your session. Her studio is fully equipped with a vast selection of props, fabrics and accessories to help deliver you a customised gallery of images in a style that you love. You only need to bring nappies and feeding requirements for the baby.
04. Can I book a session at the weekend?
Maternity and newborn sessions are only available during the week.
05. Where is your studio located and do you come to my house?
The studio is located in Kew in Melbourne's east. She doesn't travel to clients homes because of the intensive styling component of her sessions. The studio is well equipped with props, fabrics, accessories and lighting necessary for each session.
06. Why choose Siobhan Wolff Photography?
Siobhan is a fully trained and is a professionally accredited newborn photographer with over 8 years experience. She has photographed over 800 babies during this time so your baby will be in expert hands. She is also insured and fully vaccinated against the flu and whooping cough.
07. How long does the shoot last?
Siobhan has packages with sessions that last between 1.5 hours to 4 hours long depending on how comprehensive you want the session to be.