Preparing for your newborn's photoshoot as parents are easy. But what about your older children? How do you prepare them to have an enjoyable and exciting photoshoot with your newborn?
As parents, it's only natural for you to want your whole family to be included in your newborn photoshoot, including the older siblings. However, it can sometimes be a challenge to get your toddler to cooperate with a newborn shoot without them having tantrums or being bored.
So, we have come up with these newborn photoshoot ideas to help you get the older siblings involved.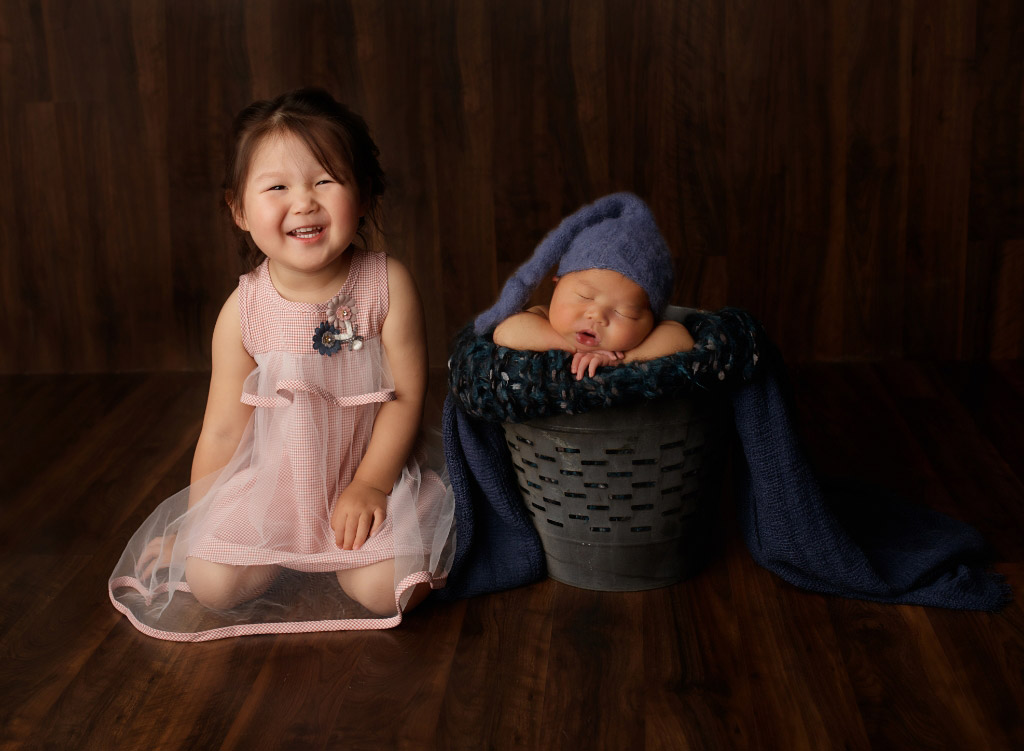 Give Them the Spotlight
It's not easy to adjust to a new member of the family, especially when they're still getting used to the fact that they are now older siblings. They may sometimes feel like their parents have so little time for them now because of their new sibling.
That's why as much as you could, make sure to get them involved during the photo shoot so they wouldn't feel left out. Take advantage of your family newborn photoshoot and see to it that they understand that it's not just about the new addition to the family but your growth as a whole.
Give Them Little Jobs
Giving them a job during the photo shoot can make your older kid(s) feel like they are important and special. Make sure to talk to them beforehand and get them excited over it.
You can give them smaller jobs like singing to the baby during the shoot if they start getting fussy. Or if they are older, they can watch the baby while mummy and daddy are in front of the camera. You can even promise them small treats if they do a job well done to make them invested.
Encourage Cuddles
Your older kiddo(s) may feel uncomfortable and unsure about your newborn baby. So, make use of the photoshoot and help them loosen up and get to know their younger sibling as they take beautiful sibling photos together.
You can try to get them to snuggle with each other while the older sibling holds their baby sibling lovingly in their hands. Or you can try to get your older kid(s) kiss their sibling on the cheeks. Encourage them to gently and softly touch their newborn sibling and just get closer together. This can make up for the best newborn photoshoot.
Include Snacks and Toys
Being prepared beforehand is the best way to avoid unexpected tantrums and meltdowns. Toddlers have short attention spans, so it's best to have something that can help them invest while the photo shoot progresses.
You can bring extra snacks so they don't randomly ask you for food while you're in the middle of a session or bring their favourite toys to keep them busy during the shoot.
Don't Force Them
Let your older kids do whatever they want.
Don't force them to snuggle up with their younger sibling if they don't feel like it or join the photoshoot if they don't want to. This will mostly result in a tantrum or a grumpy toddler's face in your photos.
If your toddler wants to be involved, you will be surprised just how entertaining and fascinating they can be!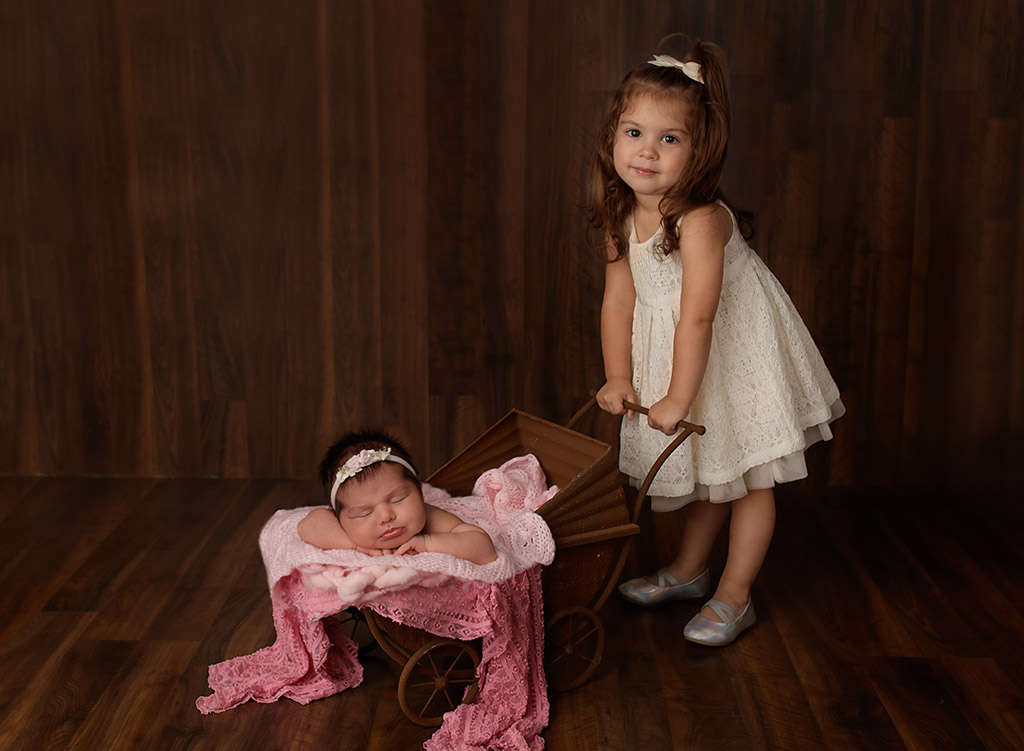 Take a Break
This doesn't only mean for your newborn alone. If you can, take some time to have a break with your toddler so they can step away from the cameras for a while. You can take them outside for a breather or play with them for a while so they can relax.
Most photographers would take pictures with the older sibling first so they wouldn't feel bored and agitated.Getting your older kid(s) involved during your newborn photo shoot is very easy as long as you come prepared. And with this guide, you will be able to easily get your older siblings to enjoy your newborn photo shoot with ease. If you want to work with a professional photographer that has lots of experience dealing with newborns and toddlers, Siobhan Wolff Photography might be the one you are looking for.
We offer other services like: Maternity Photography Brighton, Bump to Baby Photography Brighton , Cake Smash Photography Brighton , Family Photography Brighton.