The key to having a great and successful newborn baby photoshoot is when everything is settled correctly. From the location of the newborn photoshoot to the clothing of the mother and the baby. Everything must be set correctly for a newborn shoot to be called a successful one.
If you want to have an awesome and memorable baby photoshoot, you should keep in mind these newborn photoshoot ideas we are about to show you.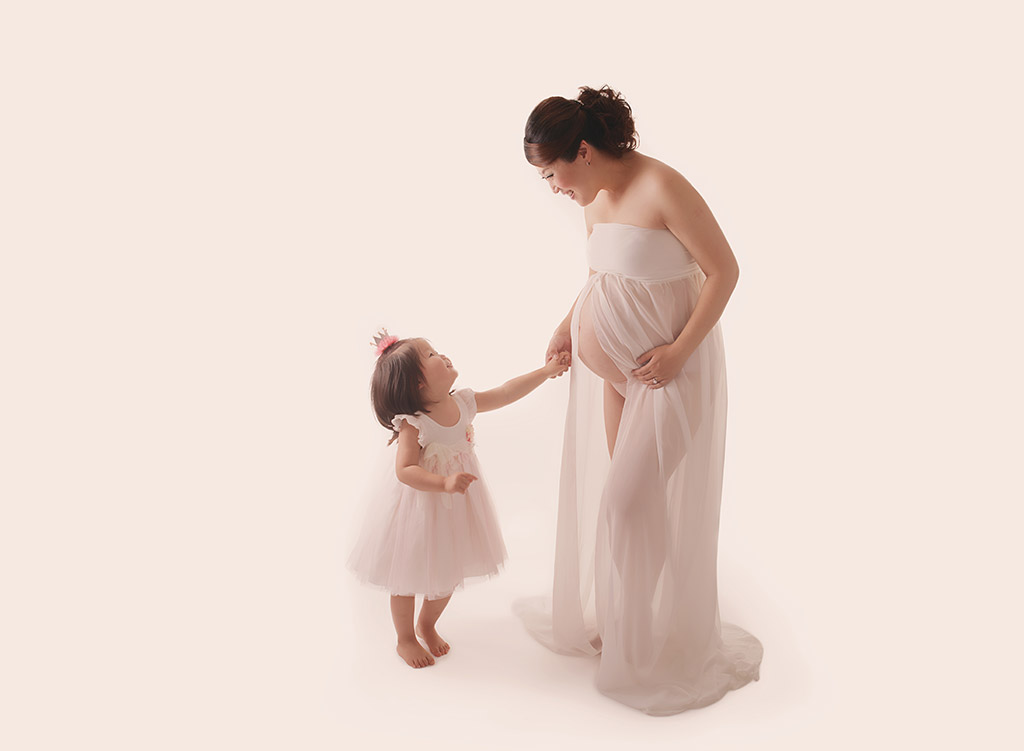 Get The Right Outfit
Clothing is one of the main elements that can make your newborn photos look great. If you and your baby have the right type of clothing, your photos will look stunning.
Make sure to get the clothing choices right. It's best to avoid wearing clothes with large motifs, or bold patterns like stripes and polka dots. This will only take the attention of your viewers away from your face but to your clothing instead.
It's best to wear plain clothing with minimal to no prints at all. Make sure to choose an outfit colour that blends well with each other for better results.
Get The Best Shot
It's not easy to make a newborn look at the camera. But if you can, make sure to strive hard to get a nice shot where every family member has their eyes on the camera.
But you should also focus on interacting with your baby as it can give the perfect connection and the right intimacy with your young one. These intimate moments are when you share eye-to-eye contact with your baby or when you are kissing their cheeks. Remember that it's always great to keep skin-to-skin contact with your little one. This does not only look good in photos but it also calms your baby knowing that you're by their side.
Find The Perfect Location
Your baby's safety is your top priority. So, it's understandable if you want to avoid traveling and instead do a newborn shoot at home. If you're planning to have your newborn photoshoot at home, make sure to choose a warm room where there is great lighting.
Lighting is one of the most important elements in photography. Unlike a studio where there is proper lighting equipment, your home doesn't. That's why you should always pick the best room with the best lighting if you want your photos to look great.
Prepare Everything
For those who are planning to travel with their newborns to go to a photo studio, make sure to prepare everything you need beforehand. Bring extra clothes in case wardrobe accidents occur. Make sure to bring your newborn wipes, diapers, and everything your newborn needs. This will help you avoid panicking in the studio once you realize you forgot to bring something.
Find the Perfect Photographer
The most important part of having a great mother and baby photoshoot is finding the right newborn photographer. A good newborn photographer should know how to handle babies well. They should know how to carry a child and place them in a comfortable and safe position.
A good newborn photographer should also know how to calm a mother down. They should know how anxious a mother can be if they see a stranger holding their baby. So, they should know better how to keep the mothers relaxed throughout the shoot.
Aside from that, a good newborn photographer should also know how to prioritize the safety of their clients. Make sure to find a professional newborn photographer who practices proper health protocols like us at Siobhan Wolff Photography.
We have a master photographer who is a mother herself and knows how to handle babies and toddlers. Our photographer is also fully vaccinated and always makes sure that the studio is sanitized before and after a client's session.
Once you find the perfect newborn photographer everything will go according to plan. And along with these tips we have shown you, you will surely have a great mother and baby shoot in no time. If you want to work with a professional photographer, get in touch with us today at Siobhan Wolff Photography.
We also offer Other services like:  Maternity Photography Brighton, Bump to Baby photography Brighton,  Cake Smash Photography Brighton ,Family Photography Brighton.