There is nothing quite like that moment when you discover you are expecting a dear baby. Whether they will be your first child or the latest of several, every minute of that pregnancy is precious. Plus, things will change, and it is always for the better.
Having a maternity photoshoot is one of the most beautiful ways to celebrate your bundle of joy's arrival. Moreso, this is a great way to mark the transition of building your life with them. Not only do you get to highlight this season of your life, but this also makes creating memories amid the anticipation more fun.
Once your baby has grown up, you can present them with these photographs. Such mementos may show them how thrilled you were to welcome them into the world before you even set eyes on them. Hence, allow their heart to swell with joy and love in the future!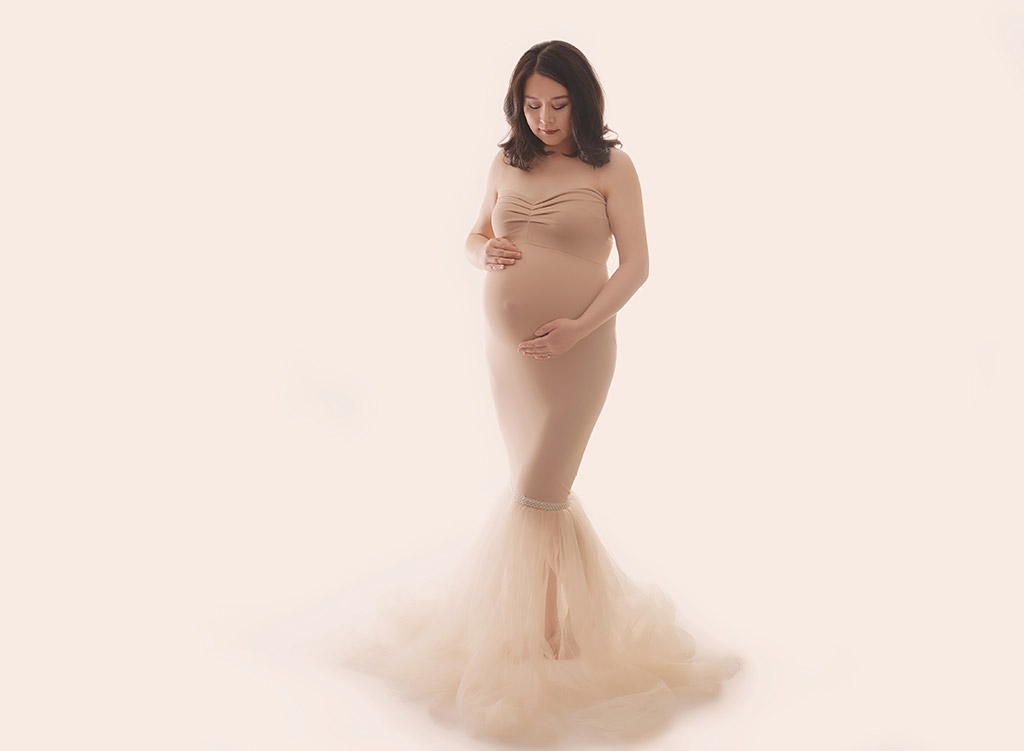 Maternity Photography Melbourne
At Siobhan Wolff Photography, not only can you rest assured you will have stunning photographs, but your maternity photoshoot will be specifically bespoke to your wants and needs. For the best experience, read along for some tips that make every maternity session as light and enjoyable as every momma deserves them to be!
Book Your Shoot Between 33 and 37 Weeks.
Nine months may seem like a long time. However, for most expecting parents, life has a funny way of speeding things up during that time. Before you know it, your due date is approaching. You may find yourself missing your fast-growing baby bump and wish you had preserved the memories of a specific time during your pregnancy.
While the time of your maternity photo shoot is entirely up to you, I encourage you to mark the calendar for the session between 33 and 37 weeks into your pregnancy. At this time, your baby bump is visible and beautifully round, but you will still be comfortable enough to pose. Plus, your pregnancy radiance and glow will be stronger than ever!
On the other hand, if you are expecting twins, the baby bump tends to be greater in size. Also, they usually arrive earlier than singletons. In this case, between 31 and 35 weeks will be the best schedule for a session.
Have Your Hair and Makeup Done Before Your Session.
Having your hair and makeup done professionally for your maternity photoshoot can save you in more ways than one. First, you will have one less thing on your to-do list. A professional makeup artist knows which products and techniques will flatter your features. All you have to do is get dolled up and show up on time for the shoot, which is a great way to start the day's session.
Secondly, professional hair and makeup will compliment your pregnancy glow. With the resulting boost of confidence, you will likely feel more comfortable posing in front of the camera. This way, the session will turn out to be a breezy experience not only for you but for your photographer as well. While the professional can choose the best lighting and angle to achieve the most impressive look for you to slay, being photo-ready can help them heaps!
Plan the Shots You Want with Your Photographer.
A creative and professional photographer knows the poses to employ and will direct you throughout the shoot. However, it will not hurt to plan the series of shots you want to achieve with the expert, especially if you have a unique vision and exceptional ideas in mind. Not only will your personality show more, but you will also know how to navigate the session better and what results to expect. After all, a creative pursuit always turns out impressive when two collaborators are active participants in it!
Encourage Your Partner to Join the Frame.
Welcoming a baby is a family affair. A milestone like this brings everyone closer together. Hence, why not let your partner and older kids join the shoot? Documenting such a fleeting time is a beautiful way to relieve that sweet milestone. Once little bub has come out, it is also a great idea to have the whole bunch for a newborn photoshoot!
Your pregnancy will be short-lived, but a maternity session is always an excellent way to celebrate this new phase of your life with the people close to you. At Siobhan Wolff Photography, I will help you curate an impeccable maternity photo album that you and your family will hold for a lifetime.

We also offer other services like Newborn Photography Brighton, Maternity Photography Brighton, Bump to Baby photography Brighton, Cake Smash Photography Brighton.