Before you welcome your little bundle of joy into the world, it's best to take photos that you can commemorate in the future while you still have the pregnancy glow. After all, it wouldn't take that long before you have a toddler running around your house.
That's why we highly encourage mums to do a maternity photoshoot. This way, you can give focus to the way your body is creating a new life inside you. Not to mention, this will also give you a chance to look back in the future so you can treasure the excitement and joy of having your baby with you through beautifully photographed photos.
If you are still not sure about taking a maternity photoshoot and when is the best time to do it, we hope that this small guide we have created can give you more knowledge about maternity photoshoots. And maybe convince you to do one.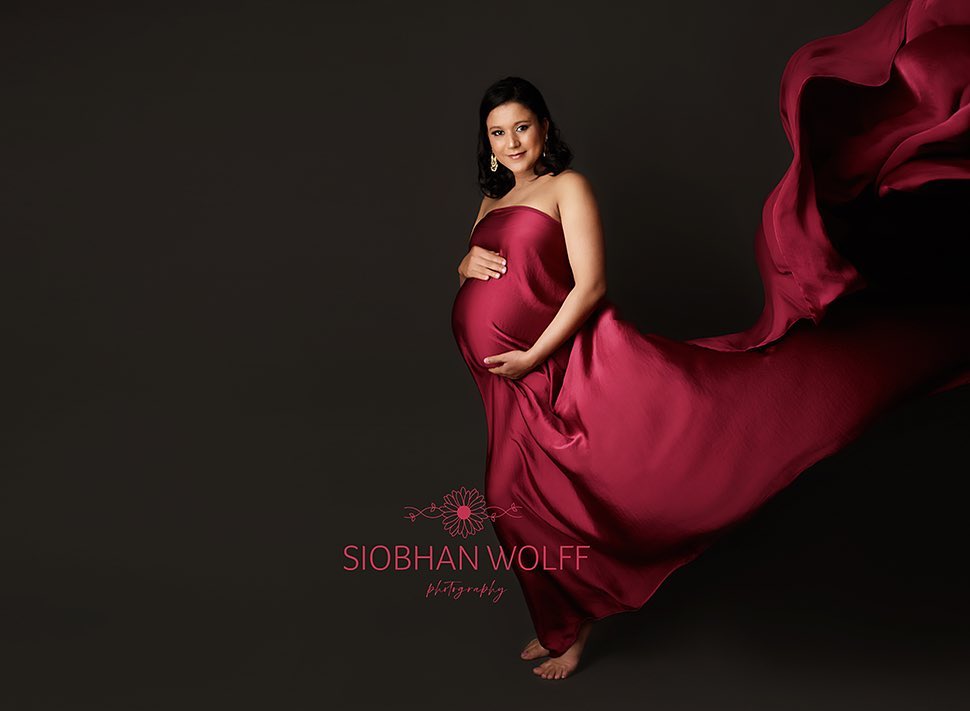 Why Should You Do A Maternity Photoshoot?
As we have mentioned earlier, maternity photoshoots are a way for you to remember the days when you and your young one still have that bond that they will never get to share with anyone else. It's also another way of showing your child in the future how much they mean to you and how excited you were about their coming.
Some mothers do maternity photoshoots so they wouldn't focus on how their body is changing drastically and instead focus on the life growing inside of them and see the beautiful side of their pregnancy. That's why they love taking maternity photos so they will be able to see the transformation of their bodies as they start their journey as mothers.
Another thing that makes maternity photoshoots unique and amazing is that you will be able to document your journey towards motherhood and make this moment last forever.
When Should You Do A Maternity Photoshoot?
It's best to have your maternity photoshoot done in the later weeks of your pregnancy so you can show off your female form and your baby bump. Maternity photographers would usually recommend mothers do their maternity photoshoot around their 28th or 36th week.
This would be the best time to have your maternity photoshoot as your baby bump would be almost in its fullest form and while you can still move comfortably and do whatever maternity photoshoot poses you like to do.
Why Should You Hire A Professional Maternity Photographer?
Hiring a professional photographer that has experience in doing maternity shoots can make it a lot easier for you. This is mostly because they have dealt with lots of pregnant women before so they know how to get along with them and how to make their maternity shoot the best without making them feel uncomfortable.
Professional photographers can also help you pose for pregnancy photoshoots so you can avoid having awkward maternity photos, especially if it's your first time doing one. They have done tons of pregnancy shoots before so they know which angle is the best for you and which poses you should do to achieve the best results.
You can also talk to your maternity photographer if you want your partner to get involved so you can have a couple of maternity photoshoots. This will also give more meaning to your maternity photoshoot and would be a great chance to show your child in the future the support and love they have from both their parents even while they are still in the womb.
Some photographers would also suggest getting your whole family involved so you can have the best family maternity photos. It's the best way to hype up your maternity photoshoot and show how excited everyone is for the new member of the family!
Maternity photoshoots can be done inside the comforts of your home or in a studio. But if you want to have an outdoor maternity photoshoot, that would also be a great time to take aesthetic photos while breathing some fresh air. If you are planning to have your maternity photoshoot, we at Siobhan Wolff Photography would be glad to offer you our services.
We offer services like newborn photography Brighton, maternity photography Brighton and bump to baby photography Brighton. Family Photography Brighton