Nothing is sweeter than looking at and carrying a brand new baby in your arms. Everything about them is precious: that honey face, delightful smile, tiny toes, and little yawns. Hence, do not pass up the chance to document these!
Looking at photographs of your newborn will be the next delightful thing, and I bet you will have a hard time keeping these to yourself. Fortunately, everyone close to you will want to see these pictures, too.
Taking photographs of your bundle of joy should fill you with pleasure and excitement. However, for most new parents, this is not always true. The task of capturing and producing the perfect pictures of their little ones can be overwhelming. The newborn high and the adjustments for transition demand heaps of energy. After all, this period is fleeting. Also, babies grow in a blink of an eye and are not the most cooperative models. The pressure is understandable. The good thing is, you can always turn to professional newborn photography for an extra hand.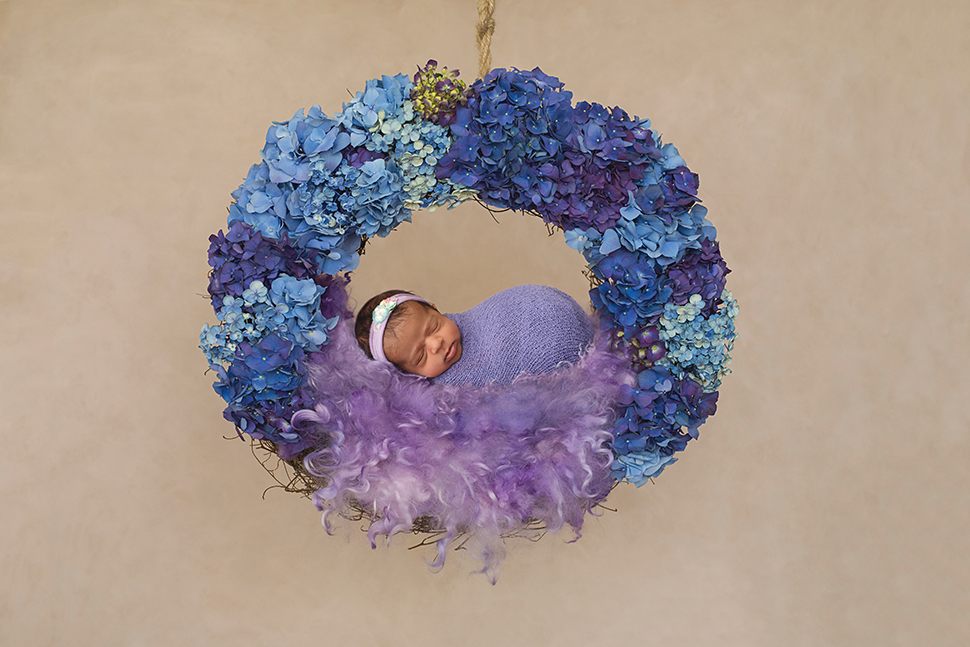 Newborn Photography Melbourne
A successful photo shoot entails preparation. For me, at Siobhan Wolff Photography, conducting an easy and safe newborn photoshoot for babies and first-time parents is muscle memory. While there is no ultimate and foolproof instruction for a newborn session, allow us to give you a few tips you can follow for the most satisfying experience!
Book Your Shoot While You are Still Pregnant to Guarantee Getting a Shoot
The first thing on your to-do list should be to reserve a date with your prospective photographer. However, booking the professional of your dreams at your chosen date can be a challenge, let alone on short notice.
Over a thousand babies are born in a city, and a studio can accommodate more or less a dozen of them per month. Hence, make the wise decision of marking your chosen professional's calendar for your date even before your baby arrives. This way, you will free yourself from the possible stress brought about by frantically searching the Internet for an expert around the time of your due date.
Do the Shoot within the First 2 Weeks of Life
The best time for a newborn session is during the first 14 days. This way, you will have pictures that bring back memories you will not want to lose in the fog of your family's transition and your and your partner's sleep deprivation.
During this period, your baby will still be very tiny, snuggly, and bundled up in a blanket. Moreso, they still sleep soundly and sweetly, making it easy for you to move them around. After the first two weeks, the little child will be more alert and sensitive to external stimuli. They are easier to wake up and may become irritated with fatigue.
In the context of photoshoots, having the session within the first two weeks means it will be easier for the photographer to adjust their poses. You can also get shots of you holding them without waking them up from their deep slumber.
Feed Your Baby Before You Arrive for Your Session
Another advantage of an early photo shoot is that the infant's sleeping and eating patterns are predictable. Hence, keep them awake before your appointment and feed them as soon as you arrive in the studio. A content baby with a satisfied tummy and is ready to sleep will ensure a successful newborn session.
If time permits, you can also give little bub a warm and long bath an hour before the schedule. For them, it will be relaxing, which will help soothe them to sleep!
Try to Relax
Once the baby has been fed, dressed, and deep in sleep, try to sit back and relax. Understandably, your mind will be full of thoughts about your priceless, delicate gem that it can be tough to loosen up when it comes to them. However, every professional newborn photographer is trained in every aspect of the art. An experienced artist will never compromise the well-being of your little one. Hence, trust that they will put your darling's safety at the highest priority.
Babies are unpredictable. You will never know how a newborn photography session will go. However, with eight years of expertise in this craft, I can help you bring out the best and safest experience for your family at my relaxing home-based studio in Victoria. For some inspiration, check out my portfolio for ideas of how incredible your photographs will turn out!
Also see our other services like Newborn Photography Brighton, Maternity Photography Brighton, Bump to Baby photography Brighton, Cake Smash Photography Brighton, Family Photography Brighton.