We know that planning for a photo shoot can be an exhausting task. Whether it be for a family photo shoot, maternity shots, or photos of kids, it's no joke!
On top of that, you'll pick the time, place, clothing, and theme with the guidance of your photographer. It can all be very stressful at the end of the day.
That's why having a well-planned photoshoot is the key to a stress-free session for both the parents and the photographer. In general, planning in advance eliminates any mistakes you might make, and in some cases, it can even enhance the quality of the photo shoot.
If you're considering planning one for your family in the future, here are several tips that will surely help you and your family have that stress-free photo shoot.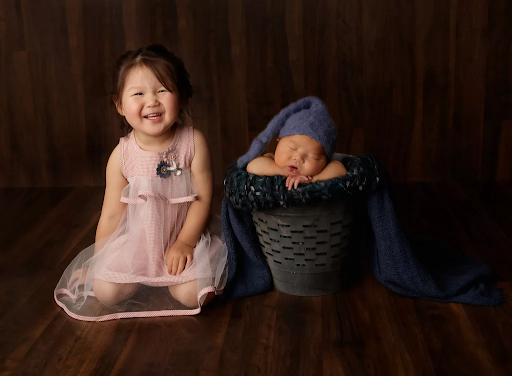 Picking the Time
Knowing when to pick the right time is vital if you're planning to have your photo shoot outdoors. Choosing the perfect conditions to schedule your photo shoot can mean a world of difference since light is essential for any photo to shine.
If you schedule too early or too late, the photographer might edit the lighting in post-production, resulting in a heavily-edited photo. That's why it is best to schedule a photo shoot an hour before sunset.
Why? At exactly that time, the sun provides you with the best light to capture these beautiful photos. Photographers call this period the "golden hour," making your photos have that warm and fuzzy tone.
Matching the Right Clothes
Another important part to consider is clothing. Suitable clothing and colour combinations can help elevate your photoshoot on many levels. You don't even have to be over the top with it. Simple is best. It just needs to match the environment you're going to take photos in. Remember, it only needs to complement you and your family, not be the focal point of your photo shoot.
It's recommended to choose solid colours that are not very distracting. That means clothes with bold patterns, such as polka dots or stripes, are a no-go. Instead, you can add texture and layer your clothing—but most importantly, you need to make sure your family tones work well and complement each other.
For example, a family planning a summer photoshoot outdoors should have matching clothes that fit that theme, and the colour combinations should scream summer, like powder blue or lavender.
Preparing for the Photo Shoot
Make sure everyone, including you, gets enough rest the night before the photo shoot. We know it's tough to plan ahead, especially if you have young children. They're notorious for being playful, but we all love them equally.
If it's for a newborn photo shoot, it's best to feed your little angels thirty minutes to an hour before so they can sleep peacefully during the actual photo shoot. The deeper the sleep, the more stress-free it will be.
Also, ensure that everyone's hair and makeup are done by the time you get to the location so that you won't need to constantly touch up and slow down the photo shoot.
We think that a photo captured in the right place, with the right clothes, at the right time makes a perfect photo. However, a successful photo shoot takes more than that and a good camera. Sometimes, you just need to plan ahead and let things go smoothly to ensure success.
That's how we do it in Siobhan Wolff Photography. As experts in newborn and baby photography, we know how hard it is to plan the perfect photoshoot. That's why we emphasise making your life much more convenient by guiding you and giving you much-needed tips. If you want the best quality services money can buy, you can get in touch with us now at Siobhan Wolff Photography.
We offer other services like: Newborn Photography Brighton, Maternity PhotographyBrighton, Bump to Baby Photography Brighton,- Contact us for more information.