Have you ever seen a family portrait of yourself and your parents and imagined doing that with your own family? Ever had that thought in the back of your head that you might be losing out on a lot of memories as you age because you're not taking photos often?
Your spouse will get wrinkled and wiser, and you'll both approach your golden years faster than you two would expect. At the same time, your children will grow taller and older. You're also not going to see them all the time since they're not going to stick around for you. They have lives to live too.
That's why photos are something you can look at to remember from time to time. To some, it might even be all that they have left. That's when you realize that having a family photoshoot is essential because life is short, and memories last a lifetime.
That's why here are five benefits of having a family portrait. Whether for a keepsake or decoration, it is a treasure that most of us will welcome with open arms.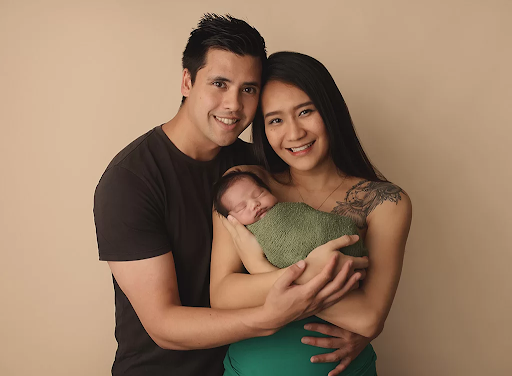 Preserving the Memories
Your children won't stay that age forever. They can't always be the cute and cuddly angels you always make them out to be.
In our minds, it may be a little hard to imagine your kids' faces through your memories alone. Photos are a window in time you can always clearly look back to anytime you miss your child's innocence.
In one second, they'll be taking their first steps. Then, they'll be well past their college years, saying goodbye to you in the blink of an eye. It may not be expected, but you might feel obligated as a parent to document your kids growing up.
From baby photos to even small achievements in their school years, you capture it to be proud and supportive of your child and build up who they want to be in the future.
That's why it's essential for a growing family to always have regular family portraits. Somewhere down the line, your kids will even appreciate you for consistently doing this.
Great for Family Bonding
Family portrait photography sessions can serve as a bonding experience for the whole family.
Especially in times like these, when we're busier than ever, and children are always staring at their phones, opportunities to bond like this are getting harder to come by.
That's why you can make the most of them through photo shoots! A simple pose like a mum and dad hugging their kids goes a long way for their relationship and mental health.
Making Your Home Cozy
A family portrait can even function as a personalized decoration. There's nothing more beautiful in the world than having your family pictures hanging around the living room.
Also, having your children see your portraits on the walls of your house makes it a home where they can always feel welcome to enter.
It can even double as an heirloom that you can pass on to the next generations to come. Ever wonder why there are pictures of your grandparents plastered on a wall when you were a kid? That's probably it!
A Time for Mourning
Sometimes, we only see the value of a person's presence when they are no longer part of this world. If someone in your family suddenly passes away, there will be a treasure trove of photos for you to look through as you mourn for their untimely end.
Although there are regrets and a wish to spend more time with the person, seeing a photograph of that person surrounded by loved ones—including you—makes the healing process much faster. It even answers the question of why family is important.
Here at Siobhan Wolff Photography, we understand that. That's why we offer to photograph families that are just starting a new chapter of their lives. Babies are a blessing in this world that you will always look forward to seeing time and time again. Get in touch with us today at Siobhan Wolff Photography so your family can start a journey that will last a lifetime.
We offer other services like: Newborn Photography Brighton, Maternity Photography Brighton, Bump to Baby Photography Brighton,- Contact us for more information.