Maternity photoshoots are a fun and memorable way to commemorate your pregnancy journey. It's also a great gift for your future children and shows them the bond you share with them even while they're still inside your womb.
If you are a pregnant mom waiting for your maternity photo session to come, it's normal to feel anxious and stressed out. But with my help and some tips for maternity photo shoot, you will surely have the best and most natural pregnancy photo shoot of your life.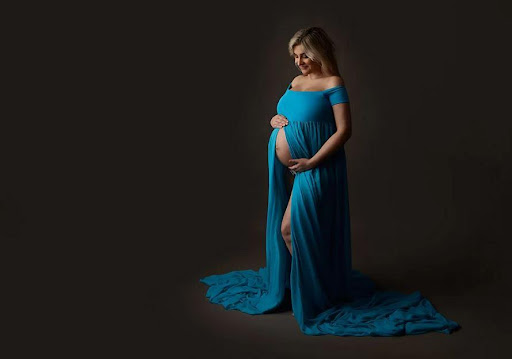 Maternity Shoot Tips
Every mom needs some advice and a little bit of maternity photo tips so they can be ready during their photo shoot. That's why I'm here to help you.
As a professional maternity photographer, I have worked with different clients from all walks of life in my entire career. And because of this, I now know how important it is to make your client feel relaxed and calm during the shoot — especially if it's their first time. Here are some maternity photography tips I want to share with all moms so they can have a set of beautiful and fun maternity photos.
Before The Shoot
Working as a photographer for years has made me realise that pregnant women are especially anxious when they are inside a photo studio. But as your photographer, I always make sure that you are relaxed and calm before, during, and after the shoot. I like to ensure that my clients are comfortable being with me throughout the day. And I do this in a couple of ways.
Firstly, I like to make contact with my clients and build rapport with them. This is to help me get to know them a bit more and find out more about their story. Then, I will give them a follow-up call to discuss what types of shots they want to have and talk about the general styling ideas they want during the shoot.
I believe that the more I know about my client, the better and smoother the shoot will be.
During The Shoot
On the day of the photoshoot, I like to remind my clients to be relaxed with me. I want them to feel that I'm their friend instead of their photographer. When I do this, I know that my clients will feel more relaxed and comfortable working with me.
Then, I do my best to give clear instructions and guide them throughout the shoot. I always keep a friendly and calm demeanour so my pregnant clients will feel very comfortable with me. Being friendly and open to your client will also ensure a natural connection between you two. This in turn will give and deliver the best results for both you and me.
How To Prepare For Your Maternity Shoot
Being prepared can always help you have a smooth and successful maternity photoshoot. So here are some tips to help you:
Prepare What You Need
Before the day of your scheduled shoot, make sure that everything that you need is already prepared. From your maternity outfits, makeup, snacks, etc. Have everything ready so you won't have to experience any problems on the day of your shoot.
Arrive On Time
I like to advise my clients to always arrive on time on the day of the photo shoot. This is to ensure that we can execute everything we have planned and have a successful session at the end without worrying about exceeding the session.
Have Fun
The best advice I can give to my clients is to relax and have fun. Enjoy your photoshoot and you will surely have the best maternity photos of your life.
If you want to achieve natural and beautiful photos for your maternity shoot, this guide will help you be prepared for what's about to happen during your photoshoot. And if you want to work with a professional maternity photographer, get in touch with us at Siobhan Wolff Photography.
We offer other services like: Maternity Photography Melbourne ,Bump to Baby Photography Melbourne ,Cake Smash Photography Melbourne. Contact us now!