Awkward maternity shoots can happen from time to time, especially if you are not prepared for it at all. It can be stressful and tiring. So, if you want to have a wonderful and stress-free maternity photoshoot, the best thing to do is to be prepared. After all, preparation is the key to planning your shoot.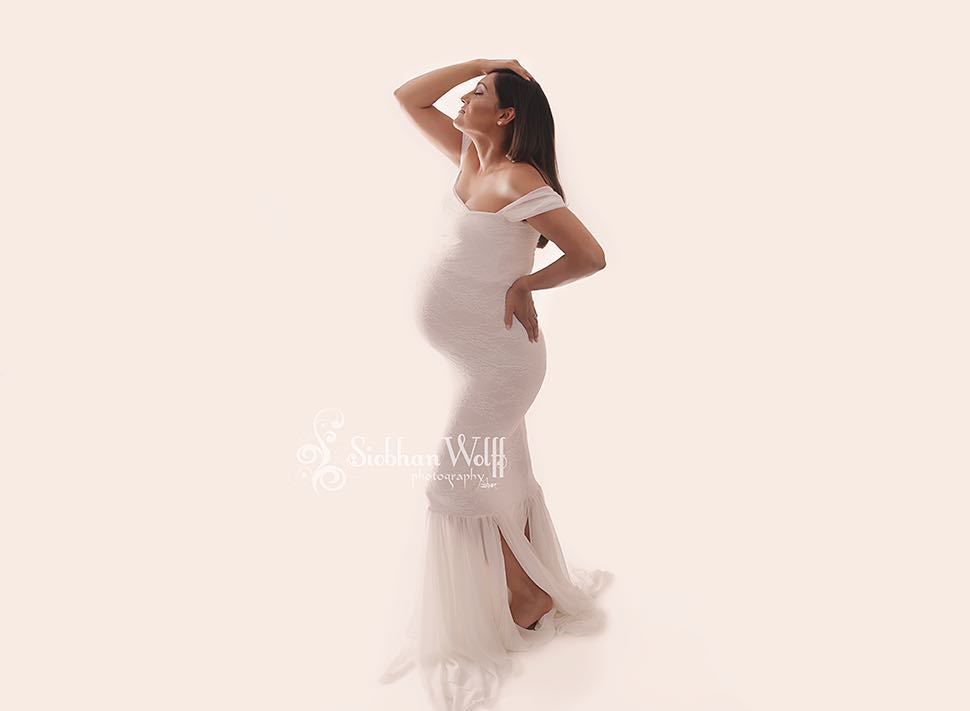 Here's the ultimate guide you need into having a successful and beautiful maternity shoot.
1. Find the Right Photographer
Finding the right maternity photographer to work with is the most crucial part of a pregnancy photo shoot. You need to make sure that you find someone that you can easily get along with. Not to mention someone who has the photography style and skills that you love.
Aside from that, you also have to make sure to book them and secure a schedule between your 33rd to 38th week of pregnancy. This is the best time to have your maternity photoshoot. A time when your belly is round and nice so you can get the best pregnancy photos.
2. Talk to Your Photographer
If you have a couple of poses and shots that you want to have, make sure to communicate them with your photographer, especially shots that are important to you. Your photographer will likely make sure to have these shots go first.
And if you happen to have a concept, make sure to communicate it with your photographer as well. They are professionals so they know which angle and shots would look best with the concept you have in mind.
3. Prepare Your Outfit
Your outfit is one of the most crucial elements in your pregnancy shoot. It does not only set the vibes of your photos but it also makes you look more stunning. Before your schedule, make sure to ask your photographer if they have a range of gowns or dresses on loan.
You can bring your outfit if that's what you like. But there's nothing wrong with asking your photographer as well. Professional maternity photographers will likely have a set of outfits to loan to their pregnant clients.
4. Check and Prepare What You Need to Bring
Make a checklist of what you need to bring during your shoot so you won't forget them once your big day arrives. Before going out of your house, make sure that you have brought EVERYTHING that you need – be it your makeup set for retouch, extra clothes, props, etc. This is to make sure that even if emergencies happen, nothing will stop you from having the best maternity shoot.
5. Your Partner's Outfit
Your partner also needs to have an outfit that will go well with your dress or gown. Since they are part of the shoot, they also need to make sure to have a decent outfit that matches your maternity shoot concept.
Make sure not to let them wear shirts or pants that have bold colours or character faces and patterns that are too eye-catching.
6. Glam Up
Let's not forget that for your maternity shoot, you also have to glam up. Make sure to hire a professional hair and makeup artist to do your hair and makeup for your shoot. Or you can hire a photographer who can also do your hair and makeup. There are photographers today that can offer both services for you so you won't have to waste more time and effort finding a different HMUA.
Make sure to arrive with a fresh and bare face before your shoot starts so your HMUA can work with a clean canvas.Having a maternity photoshoot is one of the most wonderful and memorable moments of being a mother. So, if you want to have a stress-free shoot, make sure to always be prepared. And if you're looking for a professional maternity photographer who can give you the most beautiful maternity photos, get in touch with us at Siobhan Wolff Photography today.
We also have other services offer like newborn photography Werribee, bump to baby photography Werribee, cake smash photography Werribee and family photography Werribee.