Your journey to motherhood is about to start. But before your entire world changes once your little angel comes, why not remember this milestone in the most beautiful way possible through a maternity photoshoot?
Whether you're a first-time mom or not, it's important to always plan your maternity shoot ahead of time. That's why I'm here to help and give you the best tips for maternity photography.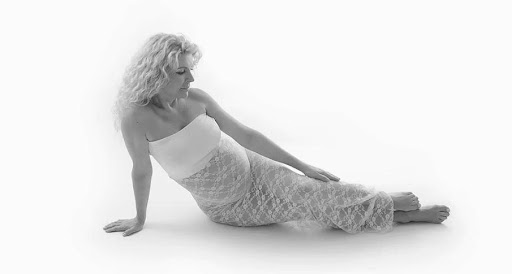 Tips for Maternity Photoshoot
Now that you're ready to take on this new journey in your life, it's time for you to plan your maternity photoshoot. A photoshoot will not be successful without proper planning — which simply means that it can only be made possible if you properly plan everything ahead of time. So once the time comes, you will have a pleasant, relaxed, and unforgettable maternity photoshoot.
1. Plan Your Maternity
The first thing you must always do is to plan and schedule your maternity shoot ahead of time. I recommend doing it during your last trimester of pregnancy. This is to help accentuate your pregnant belly. Most photographers will want to take your pictures between your 30th to 36th week of pregnancy. This is to ensure that your belly is prominent while you can still be comfortable moving and posing in front of the camera.
2. Find Your Photographer
If you want to have the best pregnancy photos then you must do so by finding the right photographer to work with. There are many professional newborn photographers today so it's best to choose someone whose style you love to ensure that they can deliver the images you are looking for. I suggest doing the proper research so you can find the best photographer that suits your taste. You must keep in mind that finding a photographer is not simple. You need to find someone with experience, and skills, who is easy to get along with, and with great pricing that fits your budget.
3. Plan A Wardrobe
One of the most important maternity photo tips is to know what to wear for maternity photo shoot. You must remember that your maternity photo shoot is all about you so it's best to plan a maternity wardrobe that suits your theme the most. Most photographers can offer you a wardrobe that you can borrow but you can also select clothes of your own.
4. Glam Up
Since your maternity photo shoot is all about you and your journey to motherhood, it's important to glam yourself up. And yes, I'm talking about your makeup and your hairstyle. You can book an HMUA to help you with your photoshoot look or you can also look for a photographer who can do both for you.
5. Include Your Family
The last and most important part of planning your maternity photoshoot is to ensure that your family is included in your photos. Be it your husband, siblings, parents, friends, or anyone close to your heart. This will not only give you wonderful family photos but it can also show the bond you share with your family and friends that you and your child can look back to in the future.
Your maternity photo shoot is one of the most wonderful moments in your life. That's why I highly recommend moms-to-be have their maternity photo shoot so they can have beautiful pregnant photos they can look back to and share with their children when the time comes. If you're looking for a professional photographer who specializes in maternity photoshoots, contact us today at Siobhan Wolff Photography.
We offer only the best and most amazing maternity photoshoot services in the whole of Melbourne.
We offer other services like: Maternity Photography Melbourne ,Bump to Baby Photography Melbourne ,Cake Smash Photography Melbourne. Contact us now!