Being a mother is tough, and you have a lot of things on your mind. One of them would be maternity photoshoots. Whether it's for your first or third child, nothing beats the joy of remembering when you're still caring for your little angels inside your womb.
That's why it's especially hard to know whether it's time to schedule a maternity photoshoot during the various stages of your pregnancy. Here at Siobhan Wolff, we have you covered. Here is a guide on the best time to schedule your maternity shoot!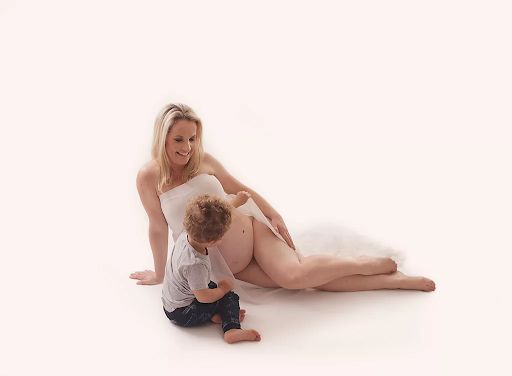 When is the Best Time to Take Maternity Pictures?
Photographers have individual preferences when taking maternity photoshoots, but most of them suggest taking your maternity photos between 30-36 weeks or around 7-8 months.
This is because you can allow yourself to perfectly develop that belly bump and showcase it in the photo shoot. There's no point in having 4-week pregnancy pictures since there would be no baby bump visible yet. Plus, you have all the time in the world to think of pregnancy photo shoot ideas!
This also means that your pregnancy looks natural because of the large baby bump, but not so much that it feels very uncomfortable and taxing to your body.
Why It's Important to Start Early
If you plan your photo shoot too late, your baby can develop to its full-term stage. It's risky to do a photo shoot this way because as a mother, you will be riddled with health complications and the worst that could happen is to be due for pregnancy during the photo shoot!
That's why booking your maternity photo shoot as soon as you hit the 12-20 week pregnancy window can also mean both you and your photographer can have ample time in planning and preparing things in your photo shoot so that it specifically tailors to your needs.
Complications
When you're approaching your last weeks of pregnancy, you'll feel extra uncomfortable as your baby bump develops and it could lead to a vast array of health complications coming your way.
The intensity of the complication usually depends on each individual but the most common ones include swelling in your bottom torso, particularly the legs, ankles, feet, and fingers. Don't worry, it's perfectly normal to get some swelling during pregnancy!
Swelling on these body parts is due to the pressure of the weight of your growing womb. What happens is that extra water gathers in the lowest parts of your body and can also affect the blood flow of your legs. This can happen if you stand up for long periods, which we'll do in the photo shoot.
If your pregnancy is high-risk or you're expecting multiple children, it's essential to follow the following tips for your pre-pregnancy photoshoot.
For High-Risk Pregnancies
If you're 17 years old below or 35 years old or above, you can suffer from a high-risk pregnancy. You or your baby may end up suffering some sort of condition during and after childbirth.
Simply put, a high-risk pregnancy means a woman has a chance to encounter health problems that put her at risk for early childbirth. This can include several factors like heart or blood disorders, asthma, chain-smoking, alcoholism, or the use of illegal drugs.
Don't be alarmed, most high-risk pregnancies go smoothly due to existing health technology, and the best time to take your maternity photos is at 20 weeks of pregnancy.
For Multiple Pregnancies
If you're expecting two or more angels for your delivery, we recommend booking a pregnancy photoshoot as early as 13-24 weeks or in the seventh or eight months.
That way, your baby bump's nicely developed and it's less tiring to stand or pose when taking photos while ensuring you're still comfortable doing so.
Here at Siobhan Wolff, we understand how uncomfortable it is to stand for long periods. Book a schedule and enjoy quality service and the best convenience you'll ever have, right at your fingertips!
We offer other services like: Maternity Photography Melbourne ,Bump to Baby Photography Melbourne ,Cake Smash Photography Melbourne. Contact us now!