A maternity shoot is a timeless piece of art that you can look back to when you're still caring for your little angel inside you. Having one can be the most stressful yet most beautiful and memorable moment for you as a mother.
Preparing for such a monumental task is one of the first baby steps you'll undertake. If you're looking for pregnancy photo shoot ideas, you've come to the right place! Here is a comprehensive guide on how to prepare for your maternity shoot!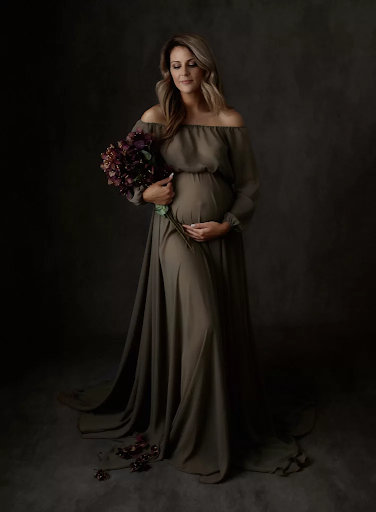 Communicating with your Photographer
The first order of business is to find a quality photographer you can quickly get along with or a professional specialising in pregnant photoshoots. That's because a photo shoot can lead to lots of stress and fatigue, which you must actively avoid as a soon mum-to-be.
Having a photographer you trust is a great advantage. Not only that they're aware of how you want your photo shoot to be, and they're approachable, but they will also free up your time researching maternity photo ideas that you could use to relax by using their knowledge and expertise in maternity photo shoots.
Glamming Up
Avoiding bright nail polish is the next key to a successful maternity shoot. The reason is that you will primarily use your hands to show off your baby bump, which is not the focal point of the photo shoot.
Instead, you can compensate by glamming up and getting your hair & makeup done before your scheduled shoot. There's no need to try and experiment with a look you're not comfortable with, and it's usually excellent if you stick with something you're comfortable with.
It's also great if you avoid spray tans. Not only does it make your skin feel a bit off, the chemicals you inhale when spraying might even harm your baby!
If you don't feel confident with your skin tone, you can always offset that by getting heavier with your makeup. That way, there's no need for your photographer to retouch your image during the post-production phase.
Preparing What to Wear
Clothing
When considering what to wear in a photo shoot, you only have three types of clothing—underwear, accessories, and your favourite outfit during pregnancy.
The first thing you want to look for is simple yet high-quality underwear. This is because you'll mostly be showing your skin and baby bump in the images, so there's no need for over-the-top lingerie. If you want something more reserved, you can pair your underwear with dresses or gowns provided by you or your photographer.
In addition, if you're wearing something comfortable will bring out a more natural pose when the photographer takes your photos. That will result in a slight improvement compared to wearing something pretty but not practical.
If you're still confused about what to wear in a maternity photo shoot or if you want to know if your DIY maternity photoshoot dress would suit you, you can view a lot of ideas online here.
Accessories
Can make or break a photo shoot, and they will complement an otherwise bland or lacking outfit. However, flashy things like jewellery are a no-go since we want to focus more on your baby bump than your gold necklace.
If you want to remember your maternity photos as posh and elegant, you can consider wearing a sun hat or a felt hat paired with a scarf in your images. You can even wear a flower crown if you want to portray yourself as an outgoing and carefree person!
However, we generally recommend accessories that are evergreen- or timeless accessories that are both sentimental and never go out of style. An antique watch may be more desirable in the photoshoot than a smartwatch, so be careful when deciding what to wear! Here are thirty fun props and accessory ideas you can integrate when planning your photo shoot!
Here at Siobhan Wolff Photography, we know how tough it is for you and your partner to plan and prepare for your upcoming maternity shoot. That's why we value the quality and convenience money can buy Melbourne has to offer, so you don't have to deal with all the stress overload that can harm your little angel. Get in touch and book a schedule with us today!
We offer other services like: Maternity Photography Melbourne ,Bump to Baby Photography Melbourne ,Cake Smash Photography Melbourne. Contact us now!